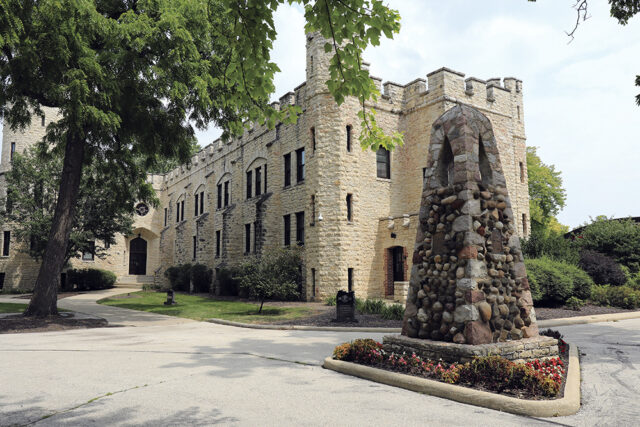 With its rich history and commitment to instilling discipline and leadership in its students, St. John's Northwestern Academies (SJNA) in Delafield, Wisconsin, has been a beacon of academic and personal development for the young men and women who have passed through its gates since 1884.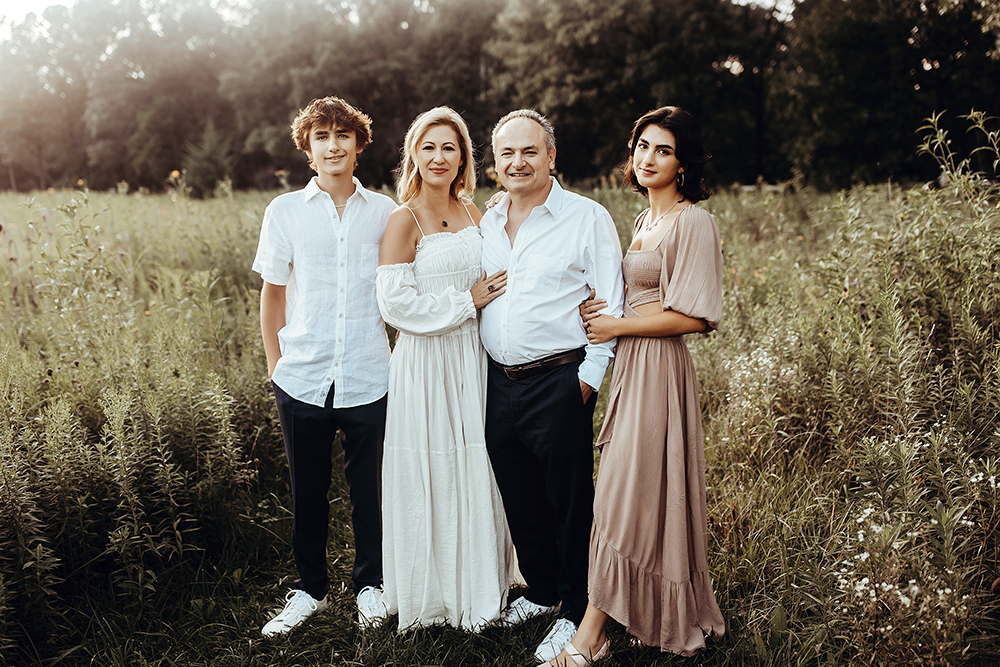 Praise from a local SJNA Alum
Oak Brook native Frank Mungo remembers his time at St. John's fondly. Mungo, at a crossroads during his youth, bravely took the leap to attend a school outside of the Chicagoland area in search of much-needed change. He describes himself at the time as "unbridled" and resistant to his parents. Together, they made a decision that Mungo said changed his life for the better.
"St. John's was a really good path for me. In fact, a very positive path for me to redeem myself," Mungo, who graduated from the school in 1983, said.
St. John's Northwestern Academies offers more than just education and discipline; it is also about lifelong friendships and transformative spiritual and character growth. Mungo said his two years at SJNA stand out in his life more than any other time.
Mungo's passion for his alma mater is evident, so much so that his son, Frankie, decided to follow in his footsteps.
"I didn't push him to go there. It has to be a choice… It has to be a personal decision," Mungo said.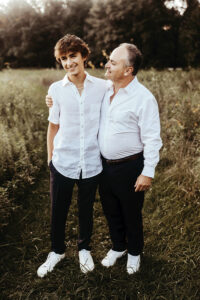 Frankie attended the Raider School summer camp, which is one of three summer camp programs that provides a taste of life at St. John's Northwestern. This cemented his decision to attend SJNA and pursue a father-son bond rooted in their shared experience at this prestigious institution.
"At St. John's, I have been able to mature and grow in ways that I wouldn't have been able to before. I also have been introduced to many different cultures due to the plethora of cadets from all around the world," said Frankie.
Evolving with the Times
Although it was once an all-boys military academy, Mungo said that St. John's Northwestern has evolved with the times. He is thrilled that Frankie, now a junior cadet, will reap the benefits of the updated school, especially under the leadership of the school's president, Robert Fine.
"[Fine] is able to look at all the different aspects: what's important to a kid, how to make a kid grow … what to offer them, how to encourage and mentor young minds, and he's very good at it," Mungo said. "President Fine has elevated St. John's Northwestern to yet another level of success and his education and leadership staff is in step with him."
"You can't find a finer family than the Mungos, and their family's story (as it relates to SJNA) is one that we see often. The reasons why generations attended may be different, but the outcomes of success remain steadfast," said President Fine.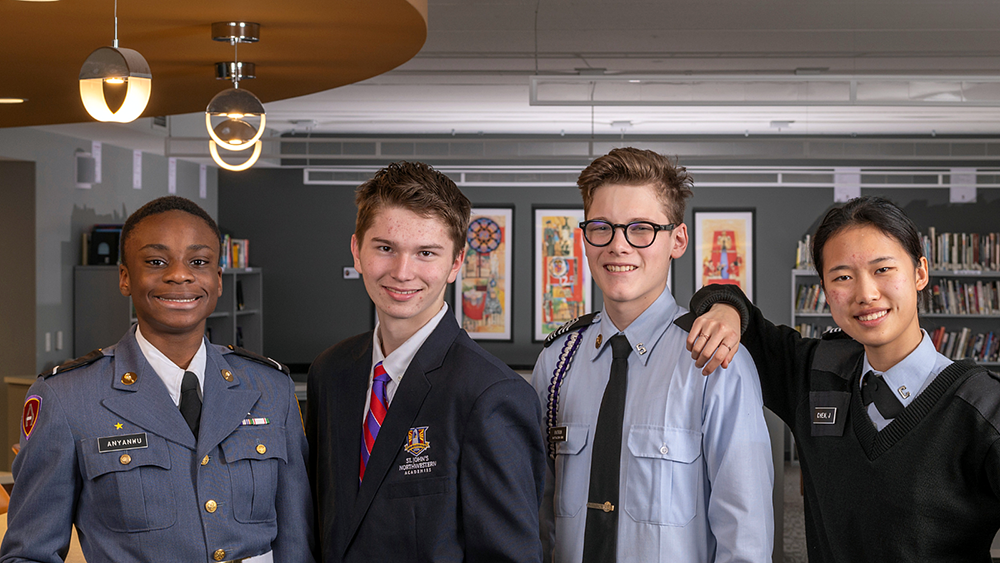 Beyond a Military Mission
St. John's mission is to educate and develop young men and women to be responsible citizens, as well as moral and ethical leaders who are inspired to take advantage of today and tomorrow's opportunities.
Students can choose to pursue this through the military or prefect academies; both offer college preparatory classes to ensure that students are prepared for the path they choose to take after St. John's.
Both academies, whose students interact on a daily basis, offer a rigorous course of study to meet SJNA's four pillars: academic excellence; enriching spiritual and character development; outstanding athletic programs; and premier leader development training in a secure, nurturing and inclusive environment.
To learn about how your student can benefit from an education at St. John's Northwestern Academies or to schedule a tour, call 262-646-7199 or visit sjnacademies.org. ■
St. John's Northwestern Academies
1101 Genesee Street
Delafield, WI 53018
262-646-7199