An organization for the advancement of women worldwide
By Maureen Callahan
Zonta International is a global organization founded as The Confederation of Zonta Clubs in 1919 in Buffalo, New York. Eight years later, Zonta had expanded across the border of Canada.
Europeans began founding local groups shortly thereafter, with Australia not far behind. The centennial anniversary was celebrated just before the pandemic.
Today, Zonta International is a global organization of over 27,000 people in more than 1100 local chapters spread over 62 countries.
The group's main purpose is to make the world a better place by empowering women via service and advocacy for women's rights through equality, education, and ending child marriage and gender-based violence.
Their Global initiatives include resistance to violence against women and girls and closing the gender gap in education worldwide.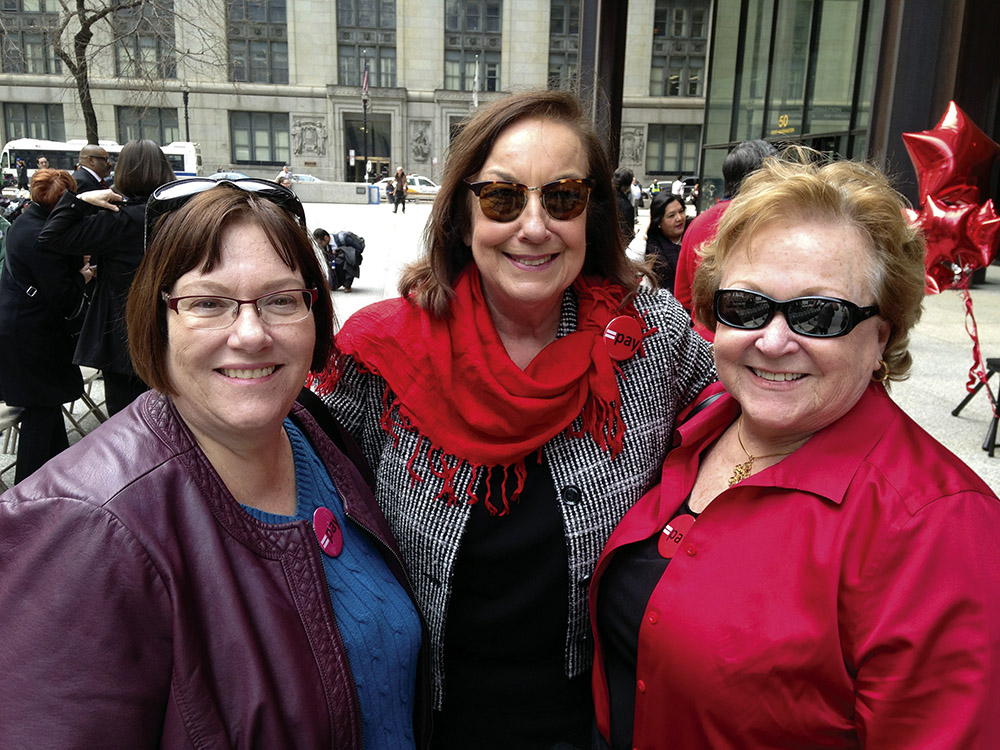 According to Zonta's Oak Brook Chapter President, Kathy Raker, the group is very involved with the advancement and care of women. The chapter meets monthly and usually has a program related to the mission and vision of the organization.
"We have 18 members- it's a very nice diverse group of women. There are accountants, small business owners, nurses, and retired government workers, to name a few occupations," said Raker. "We meet monthly in board meetings and membership meetings, and we usually have programs that are related to our mission and vision."
There are several non-profit groups with whom Zonta partners. The group plans to hold a computer recycling event with Compudopt. This national non-profit organization provides technology access and education to at-risk schools and families in need through recycled and refurbished computers.
"Whenever possible, we try to get corporations involved, as they typically replace their computers every few years, so it's wonderful to help them recycle them to people who are very grateful to receive them," said Raker.
Another partnership exists with DuPage Family Shelter Services, which provides help and hope to victims of domestic violence in need of shelter. "For the ten years we have been a club, we have supported them with collections for things they might need, as well as our time. Zonta also sponsored DuPage Family Shelter Service's gala last spring," said Raker.
Poised for Success is a local non-profit grateful for the assistance of the local Zontians. The organization assists women returning to the workplace after personal issues such as divorce or death in the family who might be struggling to get back on track.
The nonprofit receives donations of work clothes, shoes, and accessories from individuals or stores. Agencies refer clients to come and receive one-on-one consultation services in dressing for job interviews and the workplace. "The idea is that you look the part for the job you want," Raker stated.
The organization participated in #lovepurse, a project to deliver purses to women staying in shelters filled with personal products that might be otherwise hard to obtain. "One year, we got stores to donate the purses," said Raker. In other years, fundraising dollars have been put toward this worthy cause.
Zonta's main fundraiser is an International Women's Day breakfast at The Westin, Lombard. This year's event was very well attended and featured DuPage County Sheriff James Mendrick as the keynote speaker.
In addition to partnering with service organizations, Zonta sponsors scholarship opportunities, both for students in public affairs and graduating high school students. Their Women in Business Scholarship is open to applicants of any age, regardless of her stage in life, who wish to pursue education for the purpose of a business degree.
With a vision to aid, advance, and empower women throughout the world, Zonta of Oak Brook carries out the mission of Zonta International with creativity and integrity. ■