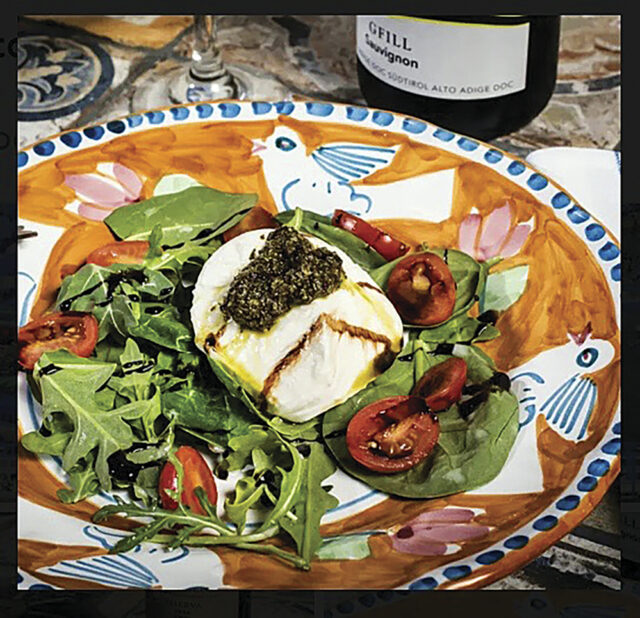 taurasirestaurant.com
14 North Cass Avenue
downtown Westmont
Raffaele Cirillo, the owner of Taurasi, was born in Gragnano, Italy – two miles from the Sorrento coast – into an entrepreneurial family with a passion for hospitality and cooking. Born into the hospitality business, his father began Raffaele's cooking lessons at the age of nine and declared, "If you're southern Italian and don't cook, you're no one!"
After traveling across Europe for several years, Raffaele moved to the United States, where his passion for the industry was realized. He completed the Second Level Wine Sommelier certification in 2016 at The International Wine & Spirits Guild in Denver. Rated as one of the top five wine schools in the country by The Wall Street Journal, he is part of a highly select group of sommelier owners in the Midwest.
Before opening Taurasi, he led a small local Italian restaurant in Indianapolis, earning the #1 rank in the state of Indiana. His passion for hospitality and cooking led him to open his own restaurant in Westmont, enabling him to share his unique family recipes with guests. Fittingly, his restaurant is named after the small town in the province of Avellino, Campania, southern Italy.
Please change to is named after one of the great Italian red wine appellations- Taurasi- from the province of Avellino Campania.
The menu at Taurasi focuses on quality ingredients to create authentic southern Italian cuisine and an eclectic wine menu cultivated by Raffaele himself.
All dishes are prepared upon order, and the pasta, sauces, desserts, and dressings are all from scratch. We offer gluten free dishes, and because items are made to order from scratch, we can accommodate dietary restrictions. "We are a replica of a southern Italian restaurant, cozy and welcoming with upscale food," Raffaele said.
Opening amidst the pandemic was a feat in itself, but Raffaele and his team have successfully grown their patronage – many who return time and time again. "It is always great to see our regulars bring in their family and friends to introduce them to Taurasi and our 100% artisanal menu." ■