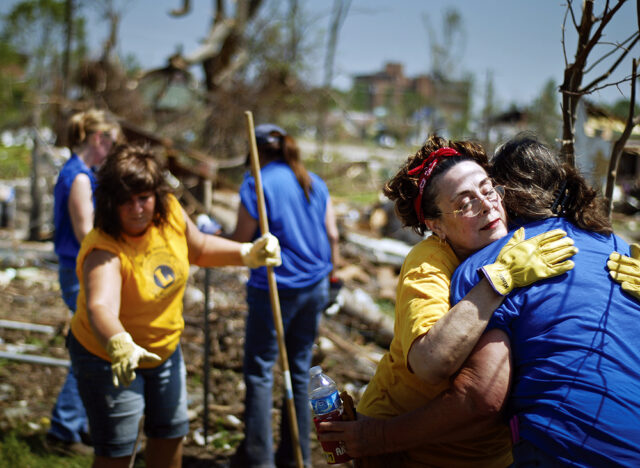 When over 1.4 million people from around the world join together to serve others, the results are powerful.
That's exactly what Lions International members have been doing since 1917. Being a Lion is about leading by example, building relationships, and improving the world through kindness.
Founded in 1968 to take the work of Lions to new heights, Lions Clubs International Foundation (LCIF) aids these Lions through grant funds that expand their compassionate works and empower their service at home and worldwide.
Headquartered in Oak Brook, LCIF has awarded over 20,000 grants totaling more than $1.2 billion over their 50 years of service. LCIF's history is filled with high-impact projects, meaningful partnerships, and the kindness and efforts of Lions.
The foundation has multiple life-changing accomplishments, including making  9.7 million cataract surgeries possible, awarding more than  $140 million  in disaster relief funding, and helping youth and educators in more than 100 countries through Lions Quest, LCIF's premier youth development and social and emotional learning program.
This is all part of carrying out their mission: to empower Lions clubs, volunteers, and partners to improve health and well-being, strengthen communities and support those in need through humanitarian service and grants that impact lives globally, and encourage peace and international understanding.
LCIF proudly supports Lions' life-changing service in eight main cause areas: childhood cancer, diabetes, disaster relief, environment, hunger, vision, youth, and other humanitarian areas.
It is the only foundation that empowers 49,000 clubs in over 200 countries, and it is made possible by donations. Most of the funding comes from Lions members, corporate partners, and others who support the transformative work that they do.
Every donation, no matter the size, helps Lions continue to change the world – one act of kindness at a time.
To learn more about LCIF or make a donation to support the foundation's work, visit lcif.org. ■